Sponsor Bibian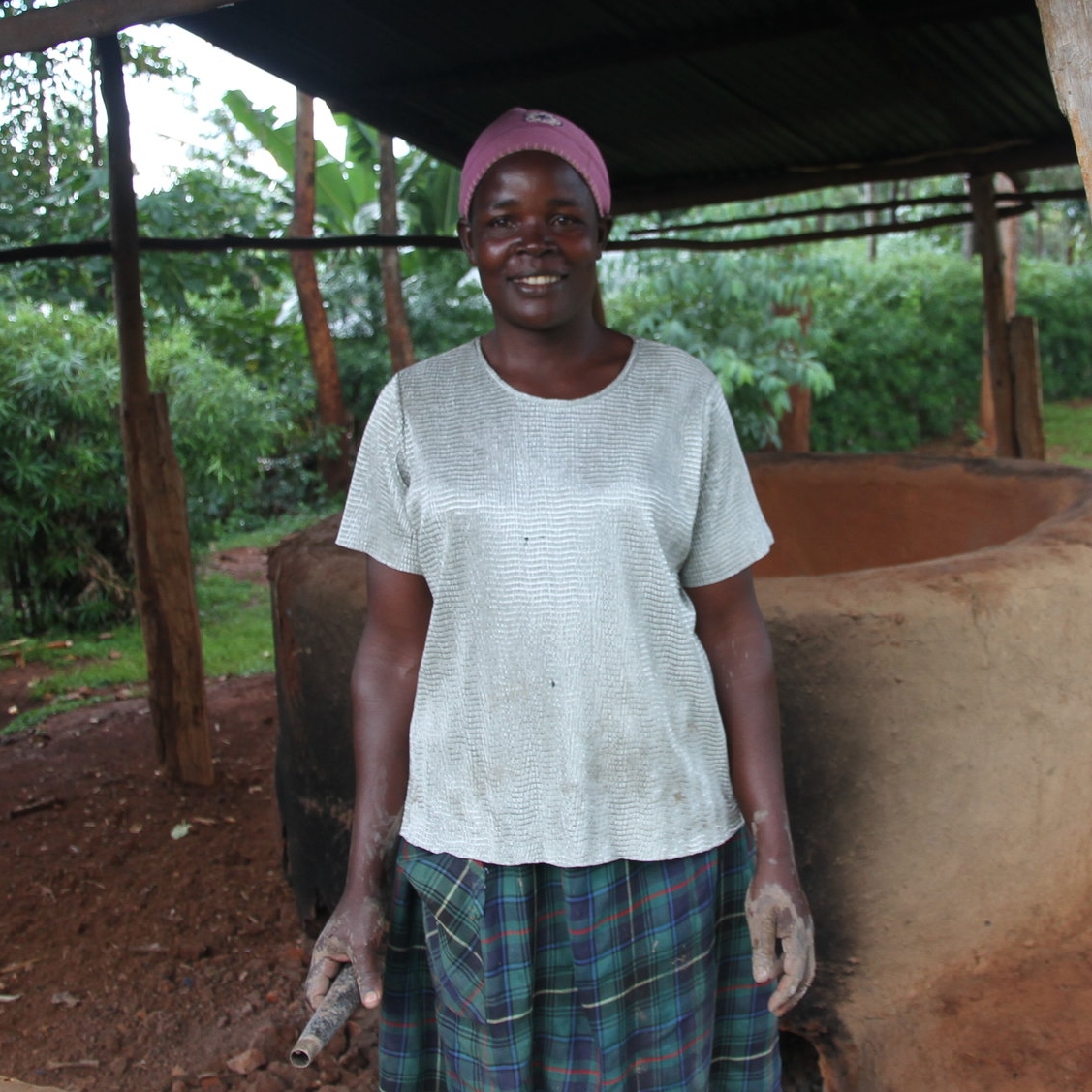 With your support, I want to open my own workshop to manufacture, display and sell clean cookstoves to provide a better future for my sons.
Help Bibian become a thriving stove entrepreneur in her community.
100% of your gift is tax deductible
Bibian is a stove entrepreneur who recently inspired her husband to go into business with her. Their eldest boy is 21 years old and in college. "I have to put in extra effort because this is the work that I depend on to make sure that family is running and the kids go to school. So I have to make it work."
Why she was selected for the program: Bibian makes high-quality stoves, and she's implemented effective marketing strategies within her business. She has also demonstrated financial responsibility by successfully repaying a previous loan of 50,000 Kenyan shillings.
Her Business Goal: Bibian hopes to increase her earnings to $4,865 each month. She also hopes to own a workshop of her own where she can manufacture, display, and sell her stoves. Bibian currently shares a workshop with eight other stove manufacturers, and she's finding that she can't work effectively within the schedule for the shared kiln. "I am planning and praying that I get a breakthrough in terms of more capital to acquire my business premise - a workshop in the shopping center that is not very far from here. So that I can enhance or expose my business to more customers."
Profession: Stove entrepreneur
Age: 40
Children: Four boys and two girls
Educational attainment: Primary school
Bank Account: No
Hometown: Kisumu, Kenya
Implementing Local Partner: Energy4Impact
How your sponsorship can help:
Mentors travel to her site to provide hands-on support and personalized coaching.
she will learn:
How to improve quality and manufacturing
How to talk to customers and sell stoves in local markets
Financial management: how to save, open a bank account and price her products
Expected Results:
Increase production by selling an additional 200 cookstoves to her community
Her own bank account and access to capital if she would like to get a loan
She will hire one additional person to help her meet demand
Gain confidence and drastically increase her income
Where your funds go each month:
At the end of her training, we will send you a specific report how your generosity has transformed her life.
How her business has grown
How the community has benefitted
There's always an unfortunate chance women could drop out of the program or have an emergency beyond our control. If so, we will alert you immediately and give you the option to redirect or cancel your support. To mitigate risk, every woman listed for sponsorship has been personally visited by a TAP staff member. All quotes and goals are their own. There is no guarantee they will hit all their goals - but we sure hope so!
Be empowering. Create dignity. See your impact.
"Aid helps today. But a job transforms tomorrow."