Sponsor Carren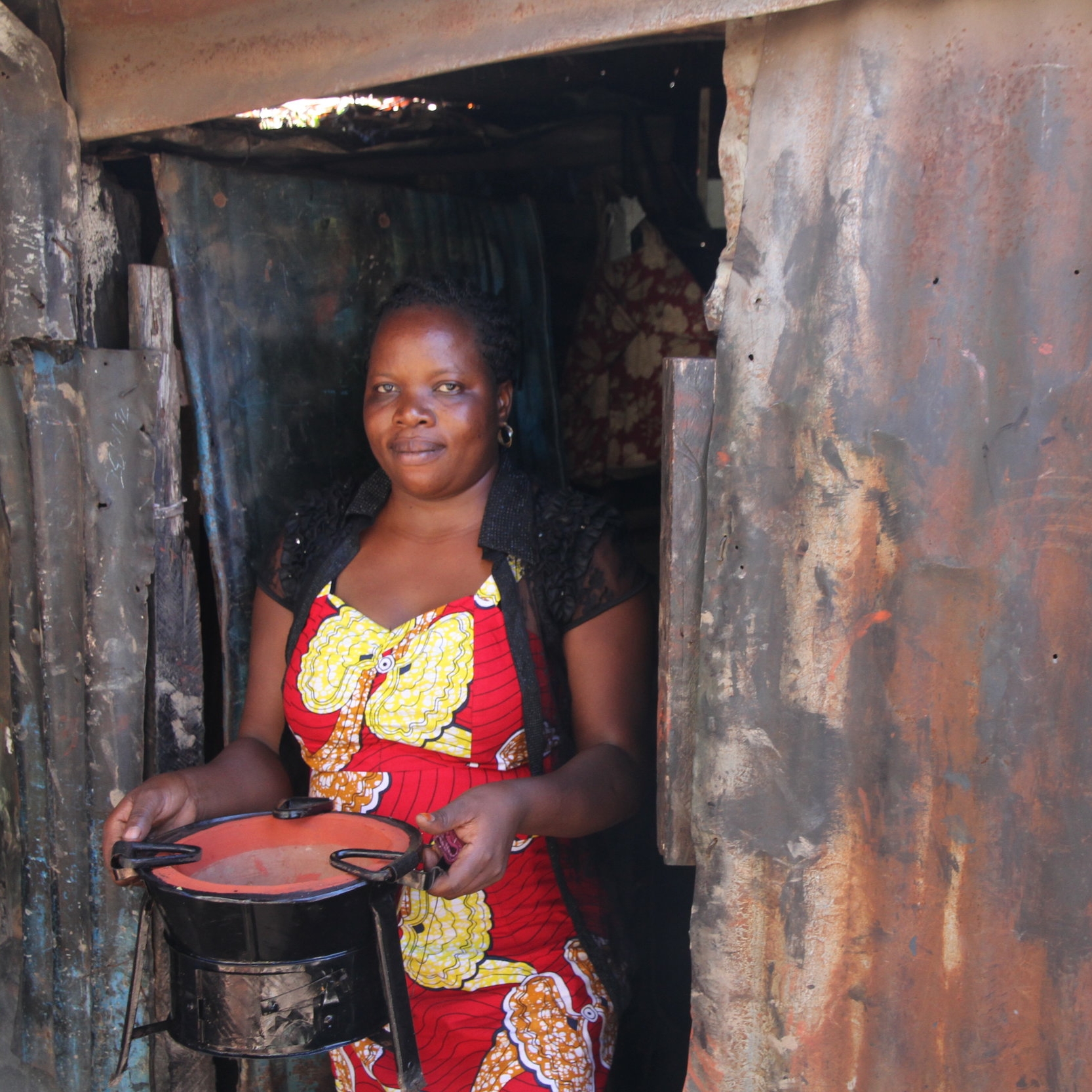 With your support, I can better provide for my teenage daughter, expand my stove business, and start new projects to diversify my income.
Help Carren become a thriving stove entrepreneur in her community.
100% of your gift is tax deductible
Carren is an entrepreneur and mother to her 13-year-old daughter, Brenda. She's proud that her business helps to provide for her daughter's needs. "She feels that because her mom is a business owner, I am able to supply all of the needs that she has."
Why she was selected for the program: Carren is eager to grow her business, and she looks forward to receiving training. "I would appreciate more knowledge, more skills on how to prepare my business for lending and loan repayment." She is also saving her funds to launch new projects that will further stabilize her income. "If I can get more money and I can save more, I would like to buy property, land, and build rental houses so I can diversify my income through rental income."
Her business goal: Carren hopes to increase her sales to $3,893 per month. She is also seeking capital to expand her operations and open new stores. "I would like to have more stores than this one. Because by now, I have only one store. So I would like to have many stores."
Profession: Stove entrepreneur
Age: 35
Children: One 13-year old daughter
Educational attainment: Secondary school
Bank Account: No
Hometown: Kisumu, Kenya
Implementing Local Partner: Energy4Impact
Additional Photos:
(click to enlarge)
How your sponsorship can help:
Mentors travel to her site to provide hands-on support and personalized coaching.
she will learn:
How to improve quality and manufacturing
How to talk to customers and sell stoves in local markets
Financial management: how to save, open a bank account and price her products
Expected Results:
Increase production by selling an additional 200 cookstoves to her community
Her own bank account and access to capital if she would like to get a loan
She will hire one additional person to help her meet demand
Gain confidence and drastically increase her income
Where your funds go each month:
At the end of her training, we will send you a specific report how your generosity has transformed her life.
How her business has grown
How the community has benefitted
Be empowering. Create dignity. See your impact.
"Aid helps today. But a job transforms tomorrow."